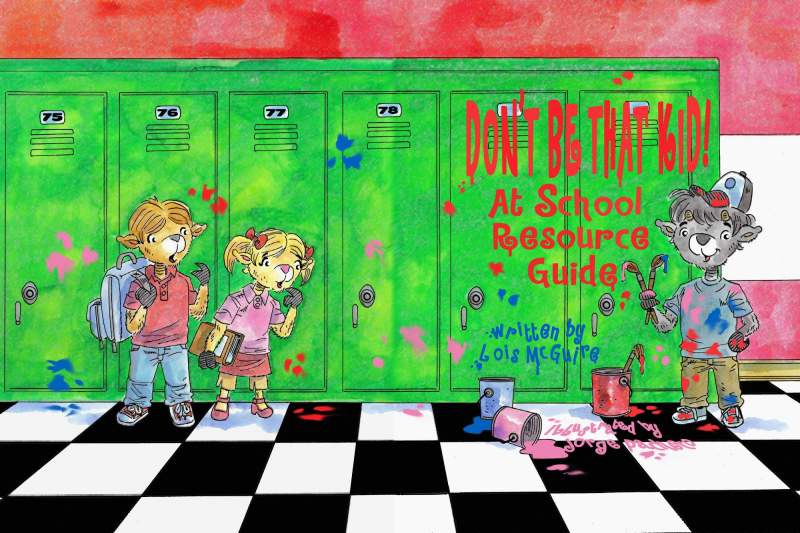 The Don't Be That KID! At School Resource Guide accompanies the children's book, Don't Be That KID! At School. It can be used independently by teachers and parents to help reinforce desired behaviors and character education principles. The Guide was developed to assist in establishing classroom expectations and positive behavior modeling in schools and can be expanded to any setting.
Although separated into appropriate activities for grades K & 1, 2 & 3, 4 & 5, the Guide can simply and effectively be adapted for all ages and abilities. The Guide begins with ideas for creating classroom/school/household expectations and goes on to provide sample activities to assist in learning positive character building values, including honesty, consideration, responsibility,
kindness, respect, including others, solving problems, making good choices, completing tasks, respecting others' space, respecting property, being positive, learning from elders, and self-reflection.
Each child can take the Don't Be That KID! Pledge found in the Guide which was designed to empower kids while at the same time helping to establish initial goals and objectives.
Received Don't Be That KID! At School and Don't Be That KID! At School Resource Guide as a gift from a parent. I can't thank her enough. I am referring to both often as I build lessons to address my students' social and emotional needs.
Judy S., Third grade teacher
The Don't Be That KID! At School Resource Guide provides my teachers with a year-long plan that supports their students in engaging in positive behaviors and social interactions. Both the book and the resource guide are invaluable tools to help our students feel confident and our classrooms feel constructive.
Lauren B., Principal